Paint correction is a solid investment that is well worth doing if the aesthetic beauty of your car and its longevity are important to you. No other method is more successful in making your vehicle stand out from the crowd, making heads turn as you drive by, even from people who are not car fanatics! When getting a paint correction service, however, it is essential to keep in mind both the quality of the work and the associated cost. If you read this post provided by Detail Doctor of Tampa Bay, you will learn more about the cost of paint correction and how it can benefit your vehicle. So let's get started!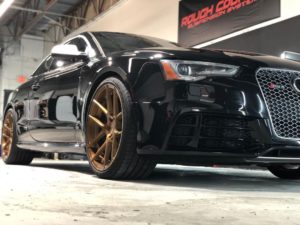 The steps of paint correction
Correcting a car's paint makes it appear new by eliminating imperfections. Swirl marks, marring from automatic car washes, microscopic scratches, moist spots, and etched bird droppings are just a few examples of possible flaws. The correction process involves using various machine polishers, compounds, polishes, and graded pads to restore paint. Corrections to a car's paint job are considered successful when they are undetectable to the naked eye.
Paint correction involves a series of procedures, each essential in eliminating paint defects. Below, you'll find a breakdown of the three steps involved in the paint correction process.
Stage 1
As a first stage, we use a very effective cutting chemical and a large pad to remove stubborn swirl marks and scratches.
Wet sanding in certain areas may be an option for more severe scratches, but otherwise, sturdy cutting compounds and hefty cutting pads are required. Cars with severe paint flaws, such as swirl marks, scratches, and oxidation, need this treatment.
Stage 2
The second step is a continuation of the first stage, and its purpose is to remove any markings that the deep cut may have left behind. In addition, the surface is prepared in this phase to apply the final shine and gloss. It is ideal for use on automobiles with minor scratches, where the damage has not entirely compromised the clear finish. In addition, it imparts a gloss, which simplifies the last process of polishing.
Stage 3
When polishing the paint, just one polish and pad combination should be utilized. This paint correction is best for surfaces already in excellent condition, with no noticeable swirls and just a few tiny flaws in the finish. Polishing the paint with finishing polish and a finishing pad restores its luster and makes it seem like new.
How much does it cost to get a paint correction service?
Several different considerations influence the cost of a paint correction service. There is a connection between the condition of the paint on your car, the quantity of surface area it has, and even the color of the paint on your vehicle (darker colors show more scratches and, therefore, often require more work).
Do new cars need paint correction?
Most people think a brand-new automobile doesn't need any polishing, but in reality, a little polishing is necessary to make a brand-new car shine to its true potential! Swirl markings on the paint are common if a brand-new automobile has been sitting on a lot or in a showroom for a long time. This means a final polishing is often required before it can be offered for sale.
Paint correction is a service that can be performed by Detail Doctor of Tampa Bay that can dramatically enhance the way the exterior of your vehicle looks. Please contact the Detail Doctor of Tampa Bay at this number to arrange an appointment: 17274927050. You may also come to see us at our location, which is located at 5565 64th Way North, Suite C, Saint Petersburg, Florida 33709. Make your appointment today!